Category:
PC-13xx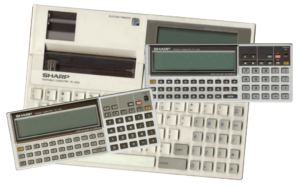 Thanks to Robert, a PockEmul's fan, the Sharp PC-2500 English Operation Manual is now available.
I will add it to PockEmul 2.4.0 but you can download it from here now.
Dear PockEmul's fans, I am pleased to announce the new PockEmul release. It will be available in the next few days.
It includes 3 new packages, some new features and bug fixes :
Sharp PC-13xx package
Sharp PC-1500 package
Sharp PC-1600 package
The new AI-1000 model in the Casio PB-2000 package
Some new features and bug fixes
Some missing features, postponed because it is unfortunately necessary to limit features to release a version.
Continue reading

"PockEmul 1.10.0 new release"