Dear PockEmul's fans, I am pleased to announce the new PockEmul release. It will be available in the next few days.
It includes the Sharp PC-1280 package which includes the PC-1280 (export and Japanese version) and the CE-120P printer.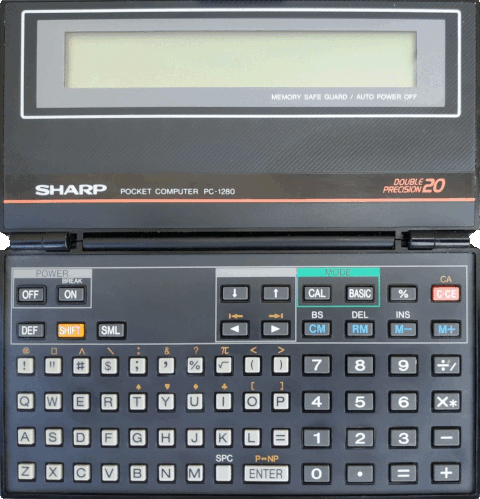 The Sharp PC-1280
The Sharp PC-1280 is the last model of the small sized family initiated by the PC-1251.
It brings a powerful BASIC, a 20 digits precision calculator, a 2 lines LCD display and a lot of memory.
Its form factor doesn't fit well on small mobile phone displays, so an alternate condensed skin is available in the 'Display' Contextual menu.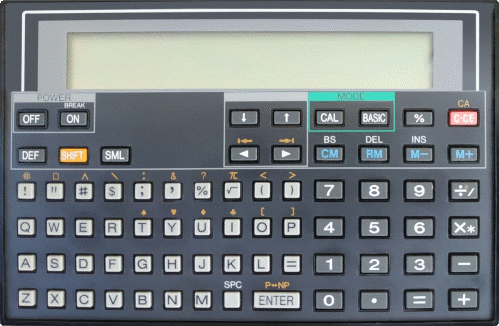 Of Course the Japanese version is provided because it has some specific features
The emulation is not yet perfect and some features are missing:
This Pocket has a very complex memory map. Even if this is not documented, It can manage 64KB Ram Cards. I still have some trouble managing it. So the Pocket is locked in a 64KB configuration state.
After a RESET, enter the followings commands:

SET MEM "1" Return
and SET MEM "B" Return

The only available documentation is in German and is freely available here. One of my friends own an English one, I will try to scan it ASAP.
The CE-120P printer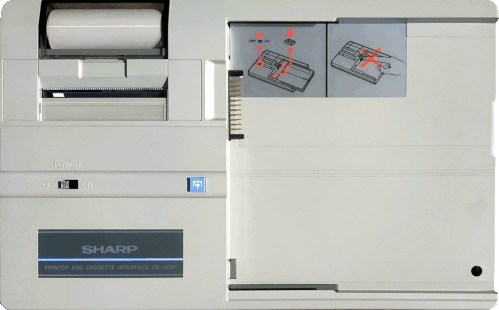 This is a classic thermal printer (similar to the CE-126P) with a form factor dedicated to the Sharp PC-1280.
In fact it has a very specific feature, not yet available in PockEmul, an extension 11 pins connector on its left side dedicated to the Floppy Reader CE-140F. I'm not sure to release the CE-140F one day because the interest of a floppy reader is limited versus the Session Save/Load feature of the Advance Pack.
Perfect emulation is an infinite quest. Please report us any inaccurate behaviour at contact@pockemul.com