Dear PockEmul's fans, I am pleased to announce the PockEmul for IOS beta program.
It is limited to 6 emulated devices : Sharp PC-1245, PC-1350, PC-1500, Casio FX-8000g, HP-41CV, TI-57
The Sharp CE-150 plotter and the CE-126P printer are also available.
It requires IOS 12 minimum and can be use on iPhone or iPad.
I had to make huge modifications on multitasking features because IOS is very specific on this aspect. I still have some stability issue, mainly when to much CPU is used (many emulated devices with overclock features). IOS kills processes which use to much CPU…
Feedbacks are highly welcome.
Here is the public link to the TestFlight Beta Program: https://testflight.apple.com/join/ZimGH2Ht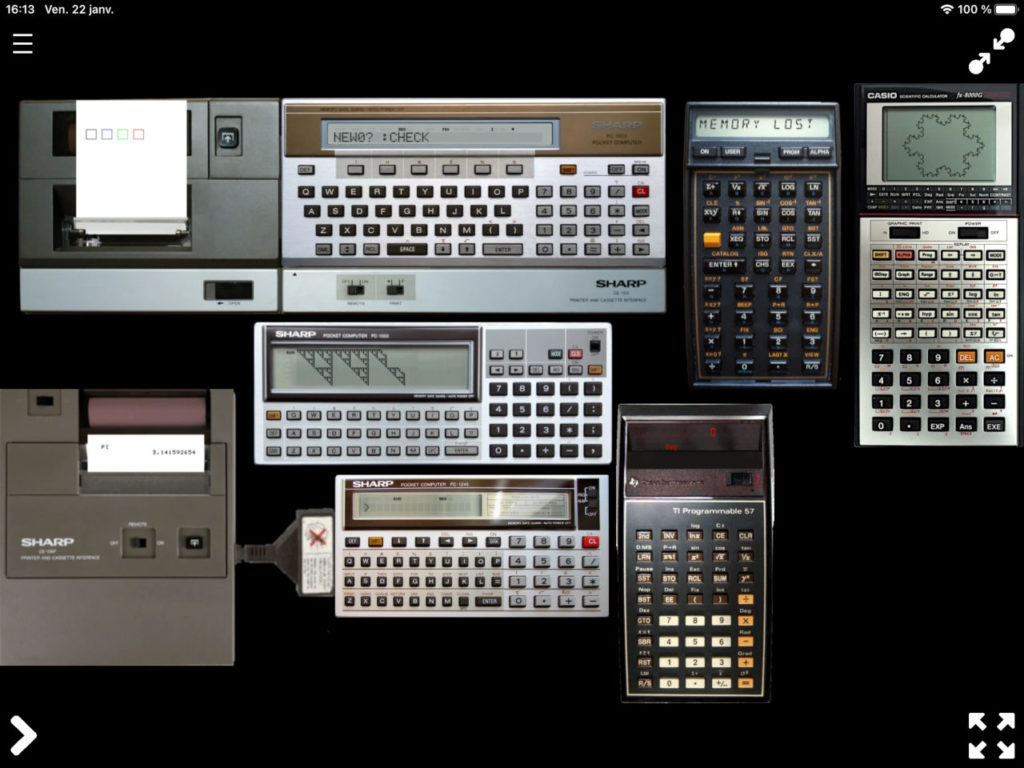 Perfect emulation is an infinite quest. Please report us any inaccurate behaviour at contact@pockemul.com