Dear PockEmul's fans, we are pleased to announce the new PockEmul iOS release. It is available on Apple Store.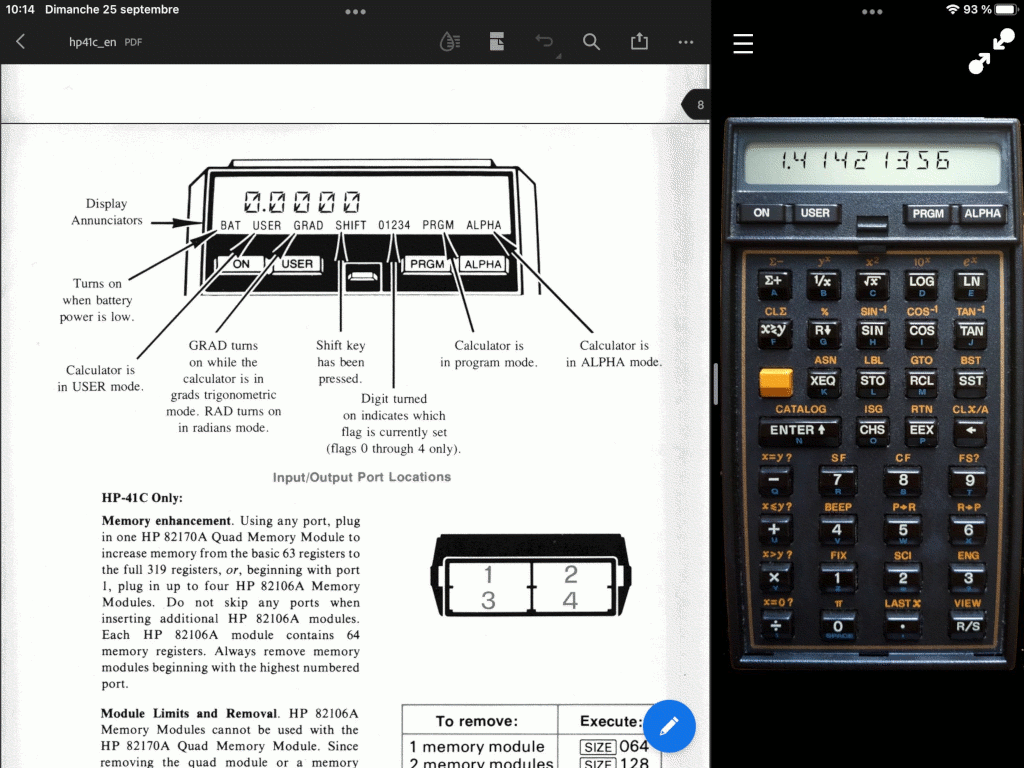 It's been a long time since we announced it, but it was necessary to deeply test this new platform. There are certainly still unresolved issues, but at some point, you have to get started.
The main priority for the next few months is to bring the quality of PockEmul iOS to that of Android and Windows.
There are still some limitations:
Only Subscription business model is currently available. We will add infinite license package later because the PockEmul purchasing API needs to be extended.
Running PockEmul at full speed results in some instability. It seems iOS kills threads when they use too much CPU. Overclocking is not disabled but PockEmul show a warning.
PockEmul for macOS will be available in a few weeks, we are focussing on iOS at the moment.
Edit :
First issue, the subscription is not working. It appears I made a huge mistake when I publish the application on the App Store. I forgot to link it with the subscription.
A new release (2.5.2) is pending review by Apple, I will send a notification when available.
So sorry for my stupidity.
Perfect emulation is an infinite quest. Please report us any inaccurate behaviour at contact@pockemul.com