Dear PockEmul's fans,we are pleased to announce the new PockEmul release. It will be available in the next few days.
This new version brings two new models and some new features:
New Casio FP-200 package
The Sharp PC-E220 is now part of the "Sharp New Generation" package
Share your session in a public folder on PockEmul Cloud
The Sharp PC-1350 with BASIC ROM V0
Draw touch points
Bug fixes
Casio FP-200
The Casio FP-200 is now fully working with memory management, CETL II module and a dedicated compressed skin for mobile devices.
Only the Plotter FP-1011PL needs improvement.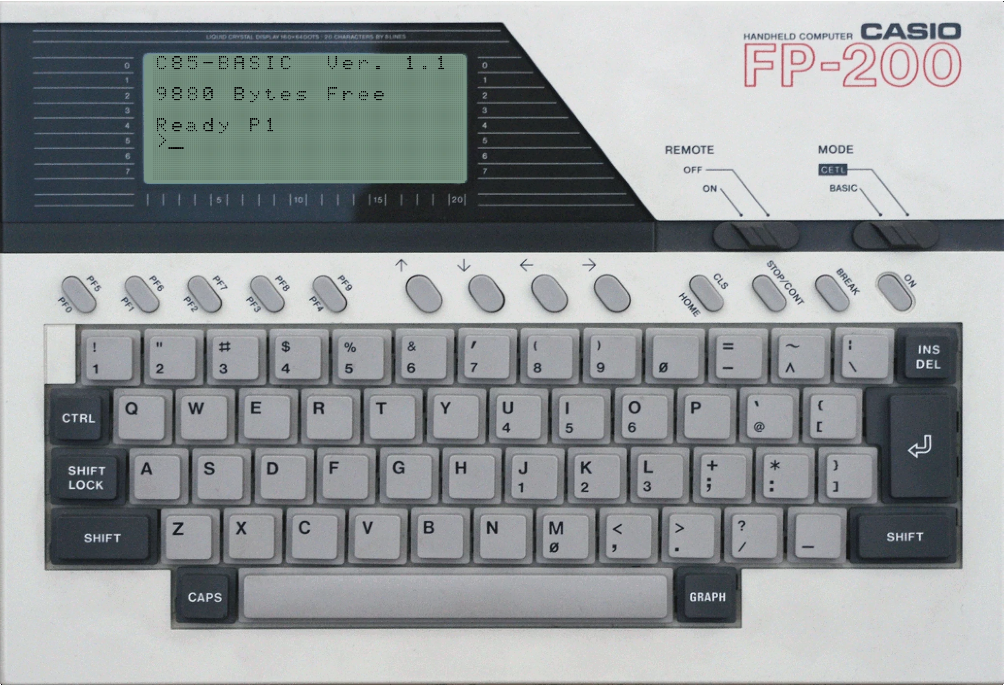 As usual in PockEmul for big models, a dedicated condensed skin is provided to fit better on small screens.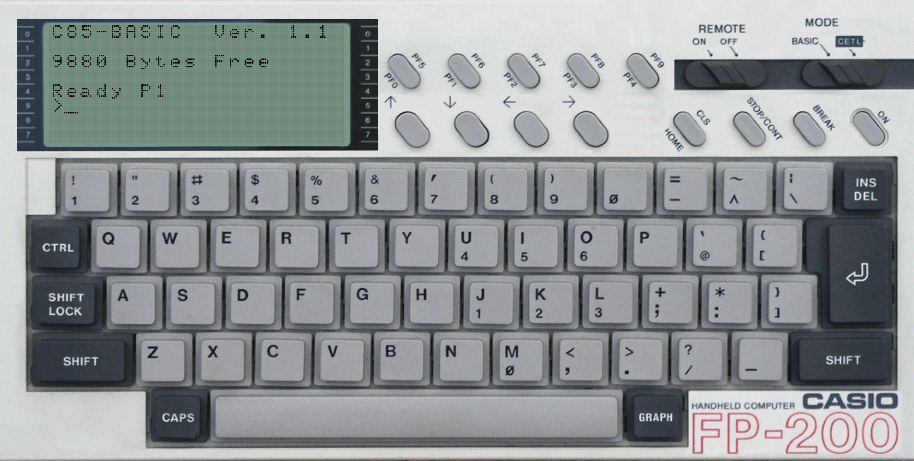 The Power On switch is located on the left side of the computer. To avoid rotating the model for power on, the "On" key turn on the computer.
Its dedicated plotter is available too with some limitation on simulated command and a non-accurate font. The plan is to dump the real plotter ROM (work in progress) to extract the correct font in a first time, then to emulated completely the plotter in a second time.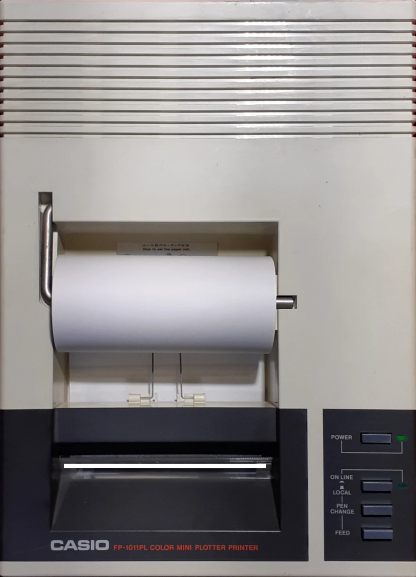 An external numeric keyboard was also available for the FP-200 and even if it not very usefull it is available in PockEmul too: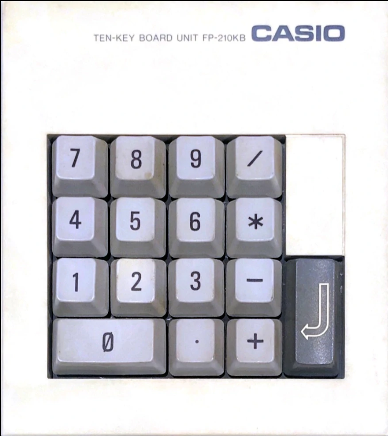 Sharp PC-E220
The Sharp PC-E220 is a Z80 pocket computer and is similar in its architecture to the PC-G850.
Its screen is not a continuous matrix, but a 24 x 4 character display.
It has an integrated assembler and 32Ko of RAM.
Unfortunately, it user manual is only available in German. I am still looking for an English one.
Share session on PockEmul Cloud
If you want to share one of your marvelous creation with the PockEmul Cloud community, send us the session file ( contact@pockemul.com) and we will share it in the PockEmul Cloud Public Folder.
Use the session description field and Postit Object in your session to add more information.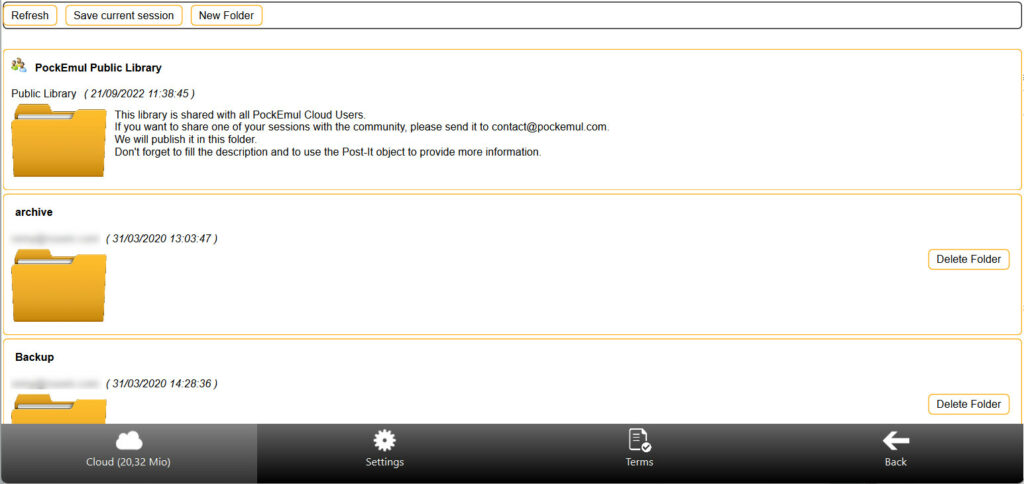 The Sharp PC-1350 ROM v0
The Sharp PC-1350 has always been emulated in PockEmul with its BASIC ROM V1. The first released PC-1350 has the ROM V0 with some bugs. They were very quickly fixed in a V1 ROM.
It is only a bugfix ROM with no new functionalities but some entry points are different. If you want to develop some Machine language programs you must be aware of those changes. There are documented in the "PC-1350 Machine Language Reference Manual" which is now available in PockEmul.

Draw touch points
In settings, you can enable an configure PockEmul to draw all touch points:

This can be useful if you want to record your actions in a video. It is a feature you can enable Android in the OS development options. Unfortunately, it is far less simple on iOS or Windows.
Bug fixes
A lot of minor bug fixes and enhancement are part of this release.
On iOS, PockEmul was crashing at startup when offline. It is fixed
The Canon X07 keyboard had issues with the INS/DEL key
A new "Paper Viewer" icon is now displayed in the upper right corner of the print paper.
Many improvements on printers with buffer management.
…
Perfect emulation is an infinite quest. Please report us any inaccurate behaviour at contact@pockemul.com