Dear PockEmul's fans,we are pleased to announce the new PockEmul 2.6.0 for macOS release.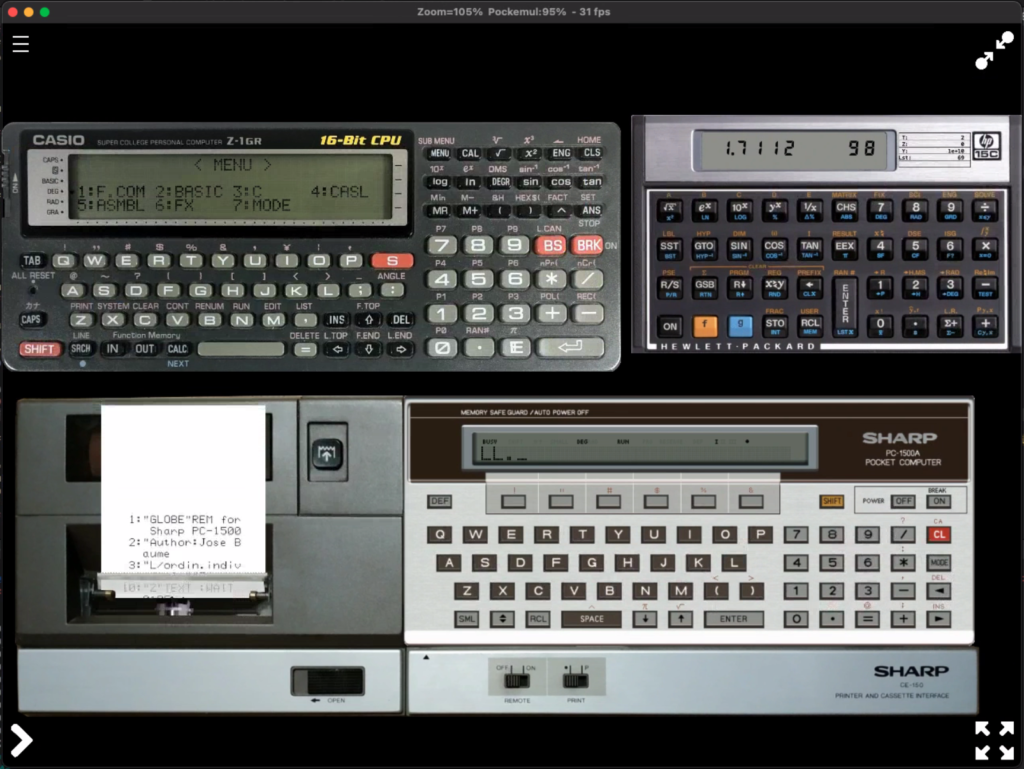 It's been a long time we announced it, but as a new platform, we had to test it deeply before releasing it.
It comes with the 6 free models : HP-41, Casio FX-8000G, TI-57, Sharp PC-1245, Sharp PC-1350, Sharp PC-1500, Tandy PC-2 and TI-57.
The DMG package is available in the Download Page.
You need to use PockEmul on iOS or Android with an active subscription to enable all packages.
Take a look to PockEmul 2.1.0 – One more step to PockEmul Everywhere for the detailed activation procedure.
Perfect emulation is an infinite quest. Please report us any inaccurate behaviour at contact@pockemul.com
A message for our longstanding users and subscribers :
Pockemul is a 20 year passion project and a labor of love.
We invite you to share the passion and love for vintage computing.
Help us make history like these computers have done in the not-so-distant past.
Help us shape the future of Pockemul. Spread the word!