Dear PockEmul's fans, I want to share with you my latest crazy project.
A friend of mine, a very big fan of the Casio brand, asked me to check if the DUMP of the FX-9000p ROM he had just made was correct.
It was necessary to do a lot of analysis work because the initial dumps needed to be modified. Indeed, the wiring of the ROM chips is particular on this machine and the ROMs were somehow interlaced.
Once the ROM was patched, I couldn't resist emulating this machine.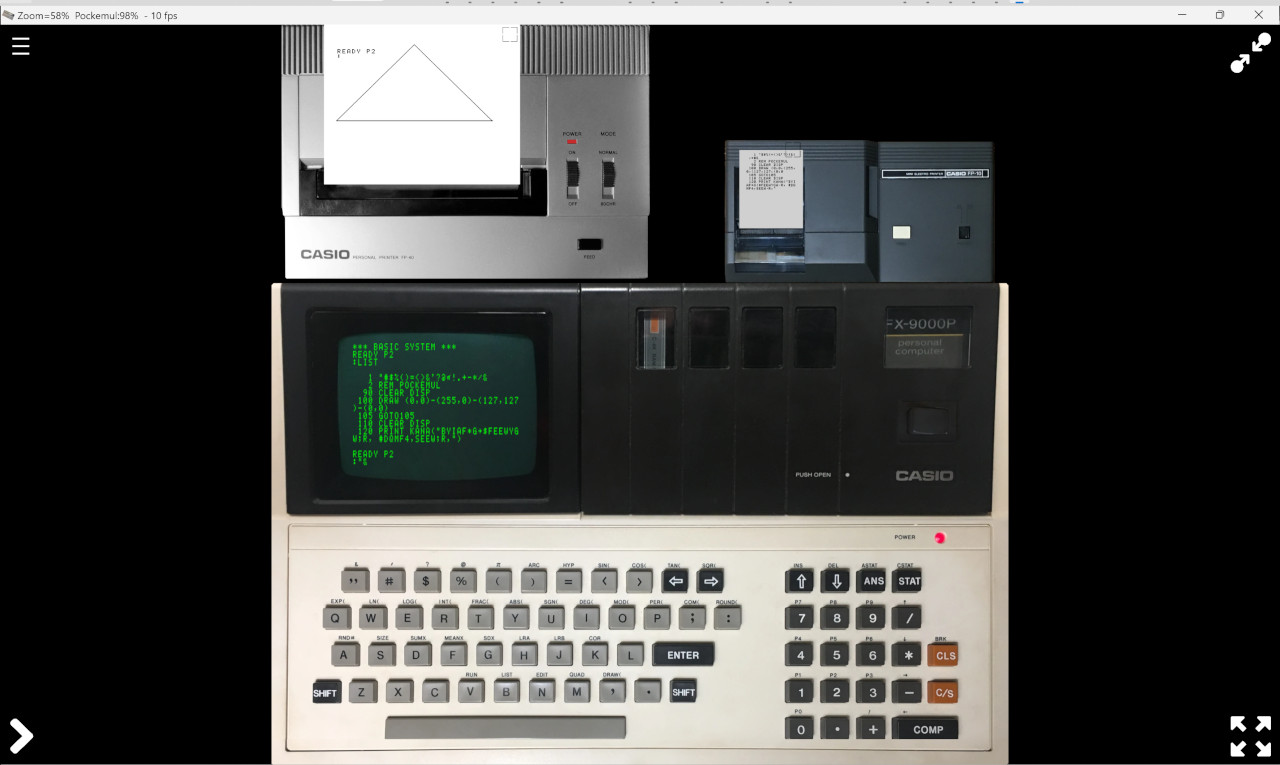 So yes, I know it's not a Pocket Computer and it doesn't run on battery.
But, it uses the famous 10 program areas of all Casio Pocket Computers, and can be connected to FP-40 (with screen copy in graphic mode) and MP-10 printers.

I wonder about the relevance of having such a machine in PockEmul.
My friends are all unanimous. YES this machine deserves it.
It is extremely rare and it would be a shame not to distribute it to as many people as possible.
In addition, one of them teasingly made me notice that the name "PockEmul" certainly referred to "Pocket Computer Emulator" but could just as well be understood as "Emulator in the pocket".
Tell me in the comments what you think.
Perfect emulation is an infinite quest. Please report us any inaccurate behaviour at contact@pockemul.com
A message for our longstanding users and subscribers :
PockEmul is a 25 years passion project and a labor of love.
We invite you to share the passion and love for vintage computing.
Help us make history like these computers have done in the not-so-distant past.
Help us shape the future of PockEmul. Spread the word!